PRODUCT DEVELOPMENT

DON'T JUST BE THERE, BE A PART OF IT!
Is it possible to make a career out of your passions and hobbies? In our Product Management department, it's a requirement. We have specialists from all product areas who work vigorously and with passion to help develop our products.
DEVELOPING THE SMART SOLUTION
FEATURES FOR EXISTING ACCESSORIES
We look at each product individually. This also means putting ourselves in your shoes to understand your needs and requirements for our products. We then equip every accessory with special features to match your preferences. This "Feature Adding" helps generate new solutions and improve your satisfaction with Hama products.
Example: item no. 128499, The Hama Scanner Mouse
Fusion of a scanner and a mouse
Scan with a click of the button
Scan up to A3 size
Real-time laser scanning speeds up the process without wasted time
Scan to MS Word, Excel and Adobe Photoshop
Immediate editing of text using OCR text recognition
THAT CERTAIN SOMETHING!
ACCESSORIES AS FEATURES FOR TERMINAL DEVICES
We've already shown that we offer countless accessories for all terminal devices. But our products are not just accessories for your terminal devices; they can also be seen as added features for your computer, smartphone or similar device.
Accessories for Playstation 5
SPECIALISTS WITH PASSION
OUR HOBBIES ARE OUR CAREERS
Our Project Management team consists of specialists from every single product area to ensure that we can best meet your needs. For our specialists in the Gaming area, for example, gaming is more than a hobby; it's a passion that they have turned into a career. Every employee knows what the customers need and want, what they expect from the products and where they are most likely to encounter problems with the terminal device.
We are continually refining and expanding our product range. We attend renowned trade shows like Gamescom to discover the newest trends in consoles, games and other technologies. What does it take to be an employee in the Product Management department? Years of experience in sales and procurement.
"DESIGN: COMBINING FUNCTIONALITY & AESTHETICS"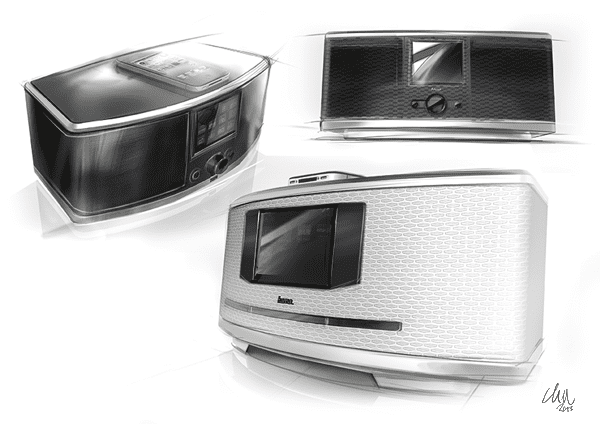 SMART DESIGN
It pays to have accessories with a perfect balance of form and function, which is why we have our own expert team that ensures the functionality and perfect design of our products. They don't just rely on decades of experience, they also gather inspiration from current fashion trends. With rapid prototyping, they can immediately implement designs on a 3D printer.
DEVELOPMENT IN DIFFERENT DIMENSIONS
INNOVATIONS
Our team of specialists in the Product Management department came across the following problem: When you are playing games on a computer, you can't use the mouse and the keyboard at the same time. This was the impetus for developing the Hama Converter. The Converter was initially ordered in small quantities only to determine if it really is the right solution. And it is!
Initial samples of the Converter had several drawbacks. Many terminal devices were not compatible, the Converter was susceptible to freezing and the cables had to be reinforced to prevent breakage. Thanks to our countless tests and the expertise of our product managers, these problems were detected and fixed before the Converter was ordered.
Good things come to those who wait! For the Converter, the entire process took four years, but we are now able to offer the ultimate innovation – it was worth the wait!
We've developed true innovations from the very start. Rudolph Hanke, current Managing Director and son of our founder, Martin Hanke, wondered how to make the process of mounting slides faster and easier. From these initial ideas came the first slide mounting system in 1975 – just one of many innovations invented here at Hama.
The Hamafix Mounting System (1975)
ACHIEVING PERFECTION

ACHIEVING PERFECTION

In addition to our own inventions, we never stop trying to perfect those accessories aready on the market. One example is our "Piccolino" USB vehicle charger: Piccolino is a vehicle charger that fits completely within the cigarette lighter socket. Handbags and purses can easily get caught on conventional vehicle chargers. With Piccolino, this can't happen – one more problem solved!

CONTINUAL IMPROVEMENT

CONTINUAL IMPROVEMENT

We've shown you how we develop and perfect our own products, but we also continue to improve or add value to existing devices. We developed our P56 model Bakelite camera based on the Pouva Start Bakelite camera. As the licensee for the camera, we took it upon ourselves to improve the previous version. The most important new feature: a lens assembly that can be unscrewed! The camera also features flash synchronisation, a flash shoe and a built-in viewfinder. The three-lens optical assembly includes colour-coated lenses, which makes it extremely popular with collectors.

UNIVERSALISATION

UNIVERSALISATION

We don't just want to develop smart solutions for individual terminal devices. Universalisation also plays a huge role in our product development. With our adapter service, for example, we offer free shipping of adapters for all universal notebook power supply units, even for uncommon terminal devices.

To our adapter service
NEW PRODUCTS & DEVELOPMENTS SINCE 1987
NEW PRODUCTS IN RECENT YEARS
Our Product Management team combines its expertise with detailed product research to continually develop clever new products. This means we develop a number of innovate new products each year:
NEW PRODUCTS BY AREA (2015)
New products by area in %

| | | |
| --- | --- | --- |
| | Area | Number of new products in 2015 |
| | Gaming | 46 |
| | Home Appliance | 213 |
| | School & Leisure | 303 |
| | Consumer Electronics | 558 |
| | Foto & Video | 878 |
| | Computer & Communication | 2.563 |
RATINGS
Our countless new products are of course subjected to comprehensive testing by recognised testing institutions. And our products pass these tests with flying colours, as our countless test ratings prove.
For test ratings, see the Quality area