LOGISTICS IN GERMANY
LOGISTICS CENTER IN MONHEIM
Pallet spaces: 60,000 Square meters: 100,000 m²
LOGISTICS CENTER AT THE HEADQUARTER
WORKFLOW IN RECORD TIME
With our cutting-edge logistics centre at our headquarters in Monheim, we can respond to orders from our retailers at lightning speed. Orders we receive by 1:00 p.m. are shipped the same day. We send a total of around 3,500 packages from our headquarters to various sales locations every day.
INCOMING GOODS
ALL ROADS LEAD TO MONHEIM
Our products come from all over, but no matter what the delivery route is, these countless packages have one thing in common – they're expected in our incoming goods department. Every day, 2,000 pallets are sorted and checked by Quality Assurance there. Afterwards, the goods are transported straight to our various warehouses or shipped to numerous retailers.
CUTTING-EDGE WAREHOUSES
Logistics meets IT! Our storage consists of manual high-level open storage, two automatic high-rack storage systems, an automatic box storage area and a highly dynamic Smart Carrier shuttle warehouse. Each individual storage system has its own advantages, but we can only have smooth logistics if they all work together perfectly.
MANUAL HIGH-LEVEL OPEN STORAGE
7,000 spaces | 2,028 m&sup2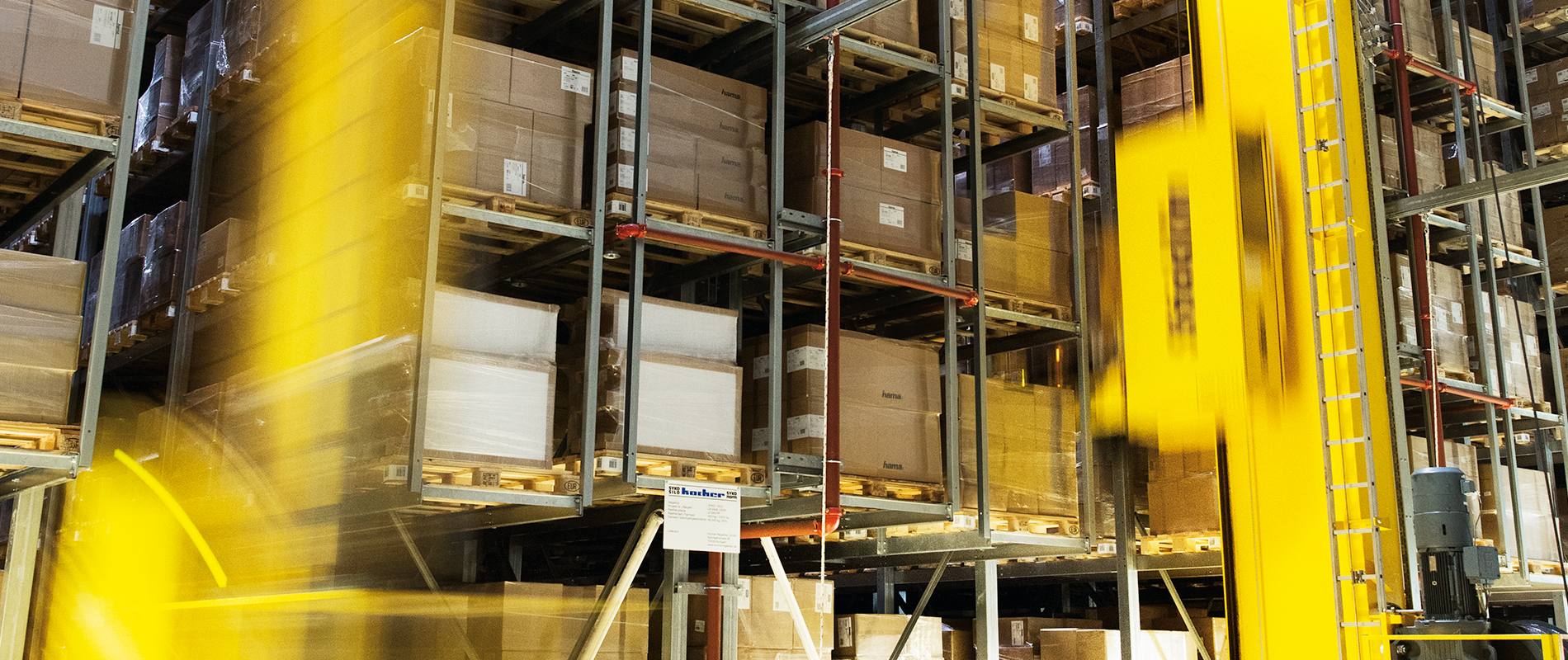 AUTOMATIC HIGH-RACK WAREHOUSE
52,000 Pallet spaces | 7,670 m&sup2 | Rack operating unit speed of up to 4 m/s
AUTOMATIC CARDBOARD BOX/BIN STORAGE AREA
100,000 spaces | 2,112 m&sup2 | Rack operating unit speed of up to 6 m/s
SMART CARRIER SHUTTLE WAREHOUSE
28,800 packing stations | 2,323 m&sup2 | Transport robot speed of up to 3 m/s
WE MAKE ROOM
DIMENSIONS: EVERYTHING AT A GLANCE
Our logistics processes from incoming goods to shipping are handled on a total area of 80,000 m². That's more than 11 football fields. Our shipping logistics alone take up 25,000 m², or about 3.5 football fields.
HIGH-PERFORMANCE DATA PROCESSING CENTRE
MAXIMUM PRECISION FOR FAST PROCESSES
Our IT department has the necessary overview of the logistics workflows. The department uses our own data centre to control complex workflows with maximum precision and ensure fast logistics processes. The data centre processes data from over 18,000 different items. This enables us to keep track of our products' individual storage spaces.
HOW DOES A PACKAGE GET TO YOU QUICKLY?
Perfectly coordinated logistics workflows and a state-of-the-art data centre ensure smooth processing.
THE DEVELOPMENT OF OUR LOGISTICS CENTER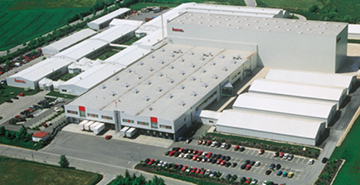 Logistics center
1990
The logistics center was expanded
1997
Expansion of the automated high-rack storage system
More
… storage system, the automatic box storage area and our new incoming goods building. Quality Assurance and Technical Service moved into the new incoming goods building.
2006
Expansion of the incoming goods building
2012
Dispatch center
2014
You're interested in Hama's development?
Take a look at our company history and learn about Hama's development – from developments at our locations to our first innovative products and trade fairs: