HEROES OF THE GALAXY
ACCESSORIES FOR THE SAMSUNG GALAXY S10

e

/ S10 / S10+
The new Samsung Galaxy S10 models were unveiled on 20 Feb 2019 in San Francisco. We've thought of everything you might possibly need when the new Hero smartphones go on sale.
Our premium quality accessories fit perfectly with these lovely treasures, which are now available in green and pink!
Optimal safety
Suitable protection for the new models is all the more important due to the full-surface front display. Hama has just the right solution: for each of the three models, you'll find various protective films and glass to give your precious display optimal protection. Even the front camera is protected. The high-transparency glass nevertheless allows you to take pictures in the usual perfect, vibrant quality. We provide suitable and reliable protection for the rear side as well.
Booklets and covers
Hama expert tip
For protecting the display, we recommend our 3D Full Screen protective glass. It protects the entire front side of the new Galaxy Hero and provides maximum scratch protection.
We would also strongly recommend our booklet "Guard Pro", which is the perfect complement. This simple booklet is equipped with a soft lining to perfectly protect the rear side of the three new Galaxy models. A practical card slot with Easy Slide access makes the booklet your smart companion.
So that you never run out of juice
Naturally the new Samsung Galaxy S10 models support wireless charging. We have numerous compatible wireless chargers on offer. In addition we provide chargers with the USB C connector standard, which the S10 family also supports, and the quick charging technologies Quickcharge and Power Delivery.
Main chargers
Wireless charging devices
Car charging set
Power packs
Hama expert tip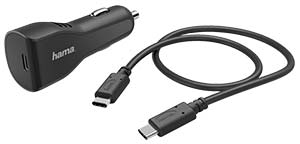 Whether at home or on the go, the Samsung newcomers need power. The new models are delivered as standard with only a mains plug and a charging cable. We recommend that you also pick up our car charging set. It allows you to charge your new smartphone any time you're in the car and use it to make calls or navigate at your convenience.
A second charger for on the go is always useful. The original charger from Samsung allows you to charge your smartphone at normal speed at home. Our charging set guarantees maximum charging speed. So when time is short, our charger is perfect for you. If you're more interested in a wireless solution, our wireless quick charger "TFC 15" is just the thing.
Galactic entertainment
Hate cable spaghetti? We offer the right solution with our stylish Bluetooth headsets. Enjoy ultimate sound in any situation, whether you're jogging or lazing about on the sofa.
Bluetooth headsets
Hama expert tip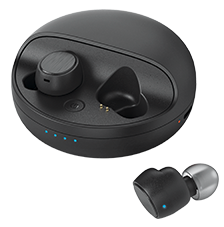 The cool new Samsung devices want to entertain you. For a flawless musical experience on the go, we recommend our Full Wireless headset "Disc". This stylish headset delivers great sound and total freedom of movement. And this headset is so small that it can hardly be seen under a hat, so if you don't want anyone to see that you're listening to music, then the Hama Full Wireless headset is perfect for you.